Hamilton Washer Repair Services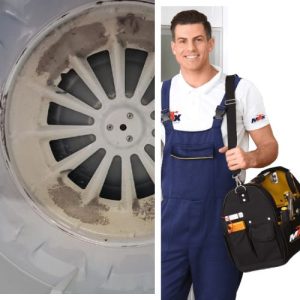 We're a Hamilton washer repair company
At Max Appliance Repair Hamilton, we have a team of highly trained washer repair professionals who are prepared to provide fast and dependable services in Hamilton and the surrounding areas whenever you need washer repair. Our technicians are skilled in identifying, diagnosing, and troubleshooting washer issues, enabling them to complete repairs promptly and effectively.
Why Choose Us For Your Washer Repair:
We repair all major brands of appliances.
Every appliance is handled by our team.
Low-cost, quality repairs are our goal.
Our dedication to delivering top-notch service is evident in our certified technicians who have received specialized training to provide swift, high-quality service within a tight timeframe. Get in touch with our knowledgeable team today for the most exceptional washer repairs available!
Family Owned Hamilton Appliance Repair Company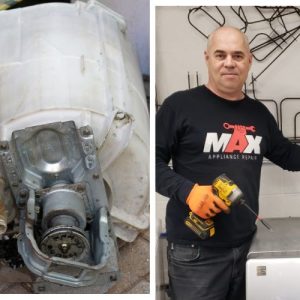 At Max Appliance Repair Hamilton, we prioritize both your comfort and your budget. As a family-owned appliance repair business that has established its reputation for delivering exceptional customer service, we recognize the significance of having an appliance that meets your family's needs. That is why we strive to provide individual attention and care to every job we undertake.
Fast Washer Repairs
Max Appliance Repair Hamilton guarantees that your laundry routine will operate without any interruptions. With just one convenient phone call, your washer can be repaired on the same day, ensuring quick and dependable results. This means you won't have to search for a laundromat or deal with hand washing.
Trained Technicians You Can Trust
Regular washer repairs are the most effective approach to maintaining a smooth running washing machine. At our company, we provide exceptional service and prompt repair solutions for a wide range of issues. Our approach involves careful attention and proper treatment of each appliance to ensure that it functions as intended.
Most Common Washer Problems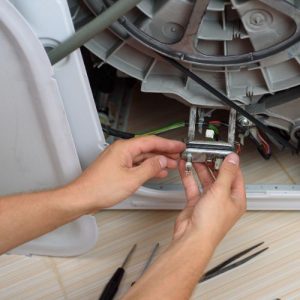 A malfunctioning washing machine can be a source of frustration, especially since it is a convenience that many daily tasks rely on. Numerous features of modern washing machines can lead to issues, including the most commonly encountered problems with washers.
The electronic part of your appliance. In some cases it's a small part that needs to be replaced and, in other cases, some more significant parts need changing.
Pump problems can prevent water from entering or leaving your washer, and this could mean that you'll need to get some buckets ready while you wait for the technician.
The motor on any washer works particularly hard during every wash cycle and wear and tear in this area can also cause parts to break.
You will usually notice a strange noise or your washer will fail to turn if there is a faulty belt or motor.
Your washer is not turning on
Your washer won't spin during a cycle
The washer fails to drain
Your washer is leaking water
Your unit's water level is low
Washer is vibrating
Washer won't run
Washer stops mid-cycle
Washer smells bad
In case your washing machine requires repair, Max Appliance Repair Hamilton has skilled technicians in your vicinity who can tackle any issue you may be facing with your appliance.
Call us at (705) 710-5905, if you need brand-authorized washer repairs in Hamilton or the surrounding areas.
Washer Brands We Repair in Hamilton, Ontario
Our team of skilled appliance repair technicians possess diverse expertise and can handle any issue your washing machine might face. Our company's primary objective is to deliver prompt and dependable service, regardless of the make or model of your appliance. Be it a problem with the motor or the belt, we can fix it expeditiously.
We Repair Appliances All Across Hamilton, ON
Our same day service all across Hamilton and Surrounding Areas means that you don't need to deal with long wait times or high prices. You can stop searching for a local appliance repair technician nearby, or appliance repair near me, and choose Max Appliance Repair.
Washer Repair Questions
Washer repairs often come with several questions. So, if your washer breaks and you're not sure what to do or what to expect, here are some common questions and answers.