Hamilton Dryer Repair Services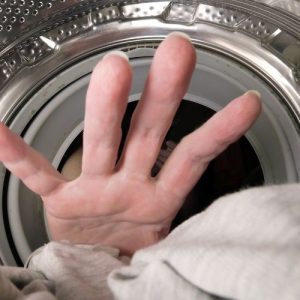 Top-rated dryer repair in Hamilton, Ontario
Max Appliance Repair Hamilton provides top-quality dryer repair services in Hamilton by employing skilled and certified technicians. No matter what issue you're experiencing with your dryer, you can have confidence that our professionals will be able to address it correctly on the first attempt.
Why Choose Us For Dryer Repairs
Dryer repairs are our specialty.
We send the right tools for dryer repair and the most trusted technicians.
Customers come first.
With our extensive expertise in repairing dryers, we are the most reliable option for dryer repairs in Hamilton and the surrounding areas.
Dryer Repair Experts You Can Trust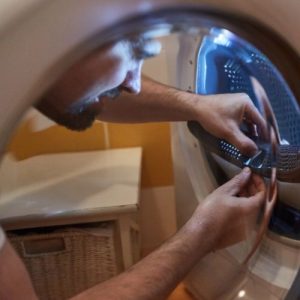 Max Appliance Repair Hamilton is a family-owned and operated business that is dedicated to delivering top-notch repair services for kitchen and home appliances. We provide a 100% satisfaction guarantee to our customers, ensuring that all repairs are completed accurately the first time. Reach out to us today to receive high-quality repairs for your appliances!
Hamilton Dryer Repairs
Max Appliance Repair Hamilton has a skilled team of dryer repair technicians who are committed to repairing all types of dryers in Hamilton and the surrounding areas. Whether your dryer has stopped working or has any other problems, you can trust us to provide prompt and reliable service. If your dryer is malfunctioning, our technicians will quickly diagnose and repair the issue, regardless of its complexity. Contact us immediately for any dryer repair needs.
Experienced Dryer Repair Professionals
As dryers become more advanced, repairing them requires specialized knowledge and technology. To ensure that the latest dryer models are properly repaired, it's essential to hire a technician with up-to-date expertise and technology. If you encounter any issues with your dryer, it's best to seek the assistance of a qualified professional immediately.
Most Common Dryer Problems
The drum makes noises or squeaks. Dryers often have thermostats that don't work properly, vents that get clogged, drums that are imbalanced or fail to turn, and long drying times. While you may be able to resolve some of these issues on your own, it may be necessary to seek the assistance of a technician. They are capable of diagnosing and repairing problems effectively. Don't hesitate to seek assistance if your dryer is not working properly.
The machine is not turning on
It is not getting warm after starting a cycle
It is not spinning after starting a cycle
It is making strange noises or is too noisy
It is getting too hot during a cycle
Has a bad smell
Dryer is vibrating too much
Dryer won't heat up
Dryer doesn't properly dry clothes
Dryer doesn't complete a cycle
Call Max Appliance Repair for dryer repairs at (705) 710-5905
Dryer Bands We Repair in Hamilton, Ontario
We are experts in repairing dryers of various leading appliance brands and ensuring they function like they did before the issue arose. You can contact us for same-day service and competitive prices, and we will handle your dryer as if it was never a problem.
We Repair Appliances All Across Hamilton
Our same day service all across Hamilton means that you don't need to deal with long wait times or high prices.
Dryer Repair Questions
When you notice any problem with your dryer, prompt action is the best solution. Of course, when faced with this situation, you are bound to have several questions. Here are a few common questions related to dryer repairs: