Hamilton Dishwasher Repair Services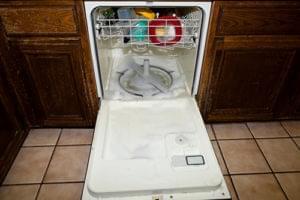 Dishwasher repair specialists can fix your appliance locally
Our company, Max Appliance Repair Hamilton, offers same-day appliance repair services for dishwashers to residents in Hamilton and nearby areas who require efficient and effective appliance repair. We also provide repair services for various home appliances, including those in the laundry and kitchen. Our team of technicians is highly skilled and equipped to handle any issue with the utmost professionalism and expertise. This ensures that you can go about your daily routine without worrying about hand-washing dishes.
Why Choose Us For Dishwasher Repairs
We have highly skilled technicians who diagnose and repair dishwashers.

Our tools and equipment enable us to complete repairs efficiently and quickly.

Our goal is to provide the best service to our customers.
Max Appliance Repair Hamilton believes that your dishwasher is an important part of your daily routine, and it deserves the best possible repair service. That's why our expert technicians are highly skilled and meticulous, paying attention to every detail to ensure the highest quality of work.
We're Trusted Appliance Repair Company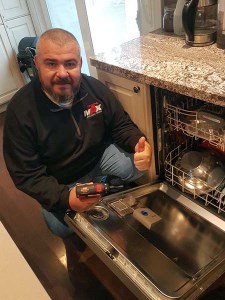 At Max Appliance Repair Hamilton, we recognize the significance of having trustworthy technicians who can provide timely attention to your household and kitchen appliances. We prioritize your needs and satisfaction above all else. As a prominent appliance repair company in Hamilton and nearby regions, we offer efficient and dependable repair services. Our reputation in the community is a testament to our reliability and trustworthiness.
Fast Dishwasher Repairs
When you need to replace your dishwasher, we provide quick and dependable repair services. Our technicians come equipped with all the necessary tools to fix the issue during the initial visit. We guarantee to be punctual, dependable, and capable of tackling any task you may have. After the repair, you can once again use your dishwasher with confidence, enjoying its high efficiency.
Trained Repair Experts
At Max Appliance Repair Hamilton, we are dedicated to delivering top-notch dishwasher repair services that cater to your specific needs. We strive to ensure that your dishwasher is up and running as quickly as possible, minimizing any inconvenience caused by the breakdown. You can trust us to give your appliance the attention and care it deserves.
Most Common Dishwasher Problems
Diagnosing problems with dishwashers can be difficult due to their complex nature. Without proper connections to power and water, a dishwasher can pose a significant challenge. If these connections are functioning correctly, then the dishwasher may be experiencing issues. Faulty door switches or clogged drains can cause overflowing dishwashers. If your detergent dispenser is not functioning or is not clean, we can provide repairs for your dishwasher. Contact Max Appliance Repair immediately if you experience any issues.
Problem with the thermostat
Pump is not working properly
Issue with the motor
Dishes aren't coming out clean
The unit is making strange noises
It is not draining
The dishwasher is leaking
It is not turning on
Glass is cloudy when coming out of the wash
Dishwasher doesn't dry dishes
Dishwasher smells bad
Dishwasher doesn't dispense soap
We provide dishwasher repairs for all brands, (705) 710-5905
Dishwasher Brands We Repair in Hamilton
Max Appliance Repair has been in the dishwasher repair industry for over 15 years, during which time we have repaired a wide range of dishwasher models from different brands. We have worked with Whirlpool dishwashers, Bosch dishwashers, and various other brands, and have consistently delivered reliable service for all dishwasher types.
We Repair Appliances All Across Hamilton
Our same day service all across Hamilton means that you don't need to deal with long wait times or high prices.
Dishwasher Repair Questions
No matter the make or model of your dishwasher, when you need urgent repairs, you are likely to be faced with several questions. Here are some of the most commonly asked dishwasher repair questions and answers.