Hamilton Stove Repair Services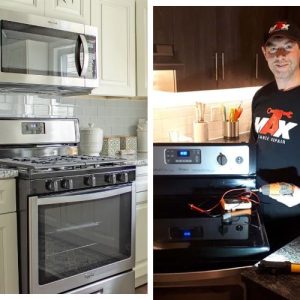 Cooktop and Stove Repair Services You Can Rely On
Before encountering a stressful situation with your stove, it's worthwhile to ensure that it's functioning properly. Max Appliance Repair Hamilton is able to address any appliance issues you may have on the same day you call, allowing you to resume use of your home appliances quickly. We offer comprehensive appliance repair services for all brands and models of appliances being used in Hamilton, Ontario. Our highly skilled stove repair team can provide you with assistance and ensure that your stove is functioning correctly.
Why Choose Us For Your Stove Repair:
A licensed technician can repair your kitchen appliances

A van equipped with the necessary equipment allows us to provide same-day repairs

Low-cost services, high quality stove repairs

To achieve customer satisfaction, we strive
Freshly prepared meals are a delight to the taste buds. Our company, which is among the top home and kitchen appliance repair companies in Hamilton, can assist you in fixing your stove.
Family Owned Appliance Repair Company
Max Appliance Repair Hamilton is a family-owned company that offers all-in-one appliance repair solutions. We provide warranty repairs and free service calls for household appliance repairs. Although there are numerous repair service providers in Hamilton, we strive to be the best among them.
Same Day Stove Repair Services
Our stove repair specialists are equipped to fix stoves of any brand and model, saving you the hassle and expense of takeout orders. With our team of skilled professionals, we can promptly and effectively repair your stove to the highest standard, ensuring it functions flawlessly once again.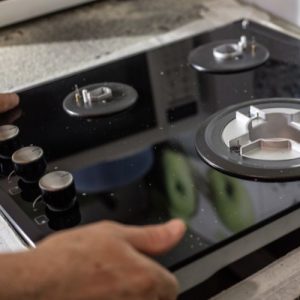 We're Trusted
We take pride in employing some of the most highly skilled and insured technicians in the field, with stove repair being one of their areas of expertise. When you engage our services, you can expect to receive professional and comprehensive stove repair services. Our technicians are committed to providing top-notch care and precision for each appliance, ensuring that they are restored to optimal condition. Above all, our team prioritizes the safety of our clients throughout the entire stove repair process.
Most Common Stove Problems
Common issues with stoves include burnt-out burners, malfunctioning oven doors, and temperature control problems, which may necessitate replacement or modification. Routine maintenance, such as cleaning grease buildup or repairing wiring, may also be required. It's important to address these stove repair problems promptly rather than delaying them. Our team of experts is capable of handling any stove appliance that requires repair.
You are unable to adjust the heat on your unit
The knobs are broken
The coils are not heating
The coils are damaged or are loose
The electric supply is not working properly
Stove burner won't heat
Stove can't maintain temperature
Your safety is best taken care of by a professional who has experience in this field.
To schedule stove repair services, call

 

(705) 710-5905
Stove Brands We Repair in Hamilton, Ontario
At Max Appliance Repair Hamilton, our local team in Hamilton and surrounding areas services multiple stove brands, such as Electrolux, Frigidaire, GE, Kitchenaid, Maytag, Samsung, Whirlpool, and others. Whether you're dealing with a damaged door or a malfunctioning burner, our skilled technicians are capable of providing expert assistance with any stove-related issues.
We Repair Appliances All Across Hamilton
Our same day service all across Hamilton means that you don't need to deal with long wait times or high prices.
Stove Repair Questions
When your stove needs repairs, you are bound to have a few questions. Here are some of the most commonly asked questions and answers to help set your mind at ease.