Hamilton Stove Installation Service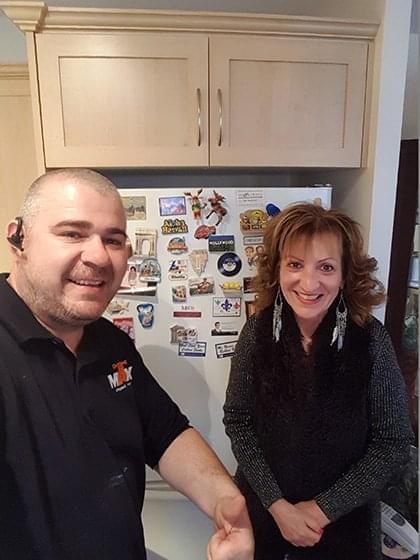 Max Appliance Repair Hamilton offers fast and easy stove/cooktop repair services in Hamilton and the surrounding areas. Our skilled technicians can handle any stove issue, including repairs, parts replacement, and installation. We strongly advise against attempting DIY stove installations, as it can be dangerous and may cause further damage.
To ensure a successful stove installation, it is highly recommended to rely on the services of trained professionals. Max Appliance Repair Hamilton has a team of skilled technicians who possess the necessary knowledge, experience, and tools to handle stove installations with precision and expertise. With years of industry experience, we have built a strong reputation for delivering reliable and high-quality appliance repair and installation solutions in Hamilton.
Contact us today (705) 710-5905 for all your stove/cooktop repair and installation needs, and avoid the risks associated with DIY repairs.

Rely on Our Experts for Precise and Reliable Appliance Setup
With skilled technicians and outstanding customer service, we'll bring your dream kitchen to life.
1. Personalized Consultation: We understand that every customer has unique needs. Our team will consult with you to understand your stove installation requirements and preferences. We take into account the available space, electrical, and any specific considerations to ensure a customized installation process.
2. Professional Installation: Our technicians will handle the entire installation process with utmost professionalism. They will carefully disconnect and remove your old stove (if applicable) and prepare the area for the new installation. Our goal is to ensure proper ventilation, secure electrical connections, and level the stove for optimal performance.
3. Thorough Testing and Safety Check: Once the installation is complete, our technicians conduct thorough testing to ensure your stove functions correctly and meets all safety standards. We will provide you with guidance on operating your new stove safely and efficiently.
We believe in leaving your space clean and tidy. Our technicians will ensure that any debris or packaging materials from the installation process are promptly removed, so your kitchen is ready to be enjoyed.
Essential Supplies and Tools for Stove Installation:
Warning: Attempting to install your stove/cooktop on your own can lead to injuries and improper installation.
By entrusting your stove installation to our experts, you can have peace of mind knowing that we have access to the essential supplies and tools required to complete the job efficiently and safely. Our technicians are equipped with a range of industry-grade equipment, including:
Appliance Dollies: These specialized dollies are designed to transport heavy appliances, such as stoves, safely and efficiently.
Leveling Tools: Precision leveling tools ensure that your stove is installed perfectly level, optimizing its performance and preventing potential issues.
Electrical Connections: Our technicians have the necessary tools to handle electrical connections, ensuring proper and secure installations.
Ventilation Materials: If your stove requires ventilation, our team can provide and install the appropriate ventilation materials, such as ductwork or exhaust hoods, to ensure proper airflow and safety.
Safety Equipment: Our technicians prioritize safety during the installation process. They come equipped with safety gear, including gloves, goggles, and appropriate attire, to minimize the risk of accidents or injuries.
Please remember that stove installation involves complex procedures and should be carried out by trained professionals. Improper installation can lead to safety hazards, appliance malfunctions, and even fire hazards. To protect yourself, your home, and your appliance, it is highly recommended to rely on the expertise of Max Appliance Repair Hamilton's experienced technicians.
Our Mobile Vans – Your Convenience: We prioritize your convenience and aim to provide a seamless stove installation experience. That's why we have invested in a fleet of well-equipped mobile vans that serve as fully stocked service trucks. These vans are strategically loaded with all the necessary tools, equipment, and supplies required to handle stove installations efficiently and effectively.
By having our service trucks fully stocked, we ensure that our technicians have immediate access to the essential components and materials needed for stove installations. This eliminates the need for multiple trips or delays due to missing parts, allowing us to complete the installation process promptly.
Bonus DIY Tips for Stove Maintenance and Cleaning:
Regular maintenance and cleaning are essential for keeping your stove/cooktop in top condition and ensuring its longevity. Here are some bonus do-it-yourself (DIY) tips to help you with stove maintenance and cleaning:
Clean the Surface: Wipe down the surface of your stove regularly using a soft cloth or sponge. For stubborn stains, create a mixture of mild dish soap and warm water, and gently scrub the affected areas. Avoid using abrasive cleaners or harsh chemicals that may damage the stove's surface.
Control Panel Care: Clean the control panel of your stove with a soft, damp cloth. Avoid using excessive water or cleaning solutions directly on the panel, as this can cause damage. If necessary, use a mild, non-abrasive cleaner specifically designed for appliance surfaces.
Ventilation Cleaning: Keep the ventilation system of your stove clean and free from grease buildup. Wipe down the vent hood and clean or replace the filters regularly to ensure proper airflow and efficient operation.
Safety Precautions: Always ensure that your stove is disconnected from the power source before attempting any cleaning or maintenance tasks. If you're uncertain or uncomfortable with any aspect of stove maintenance, it's best to consult a professional for assistance.
While these DIY tips can help you maintain and clean your stove, it's important to schedule regular professional maintenance to ensure optimal performance and safety. Contact us today to schedule a stove installation appointment, and experience the convenience of our fully stocked service trucks. We look forward to serving you and providing a smooth and efficient installation experience that exceeds your expectations.
Stove Brands We Install in Hamilton, Ontario
Our expert technicians are experienced in installing a wide range of stove brands and models. From electric to induction stoves, freestanding to built-in, we have the expertise to handle any installation with precision and care.
We Repair Appliances All Across Hamilton
Our same day service all across Hamilton means that you don't need to deal with long wait times or high prices.
Stove Installation – FAQs
Is it necessary to level the stove during installation?
Yes, proper leveling is crucial for optimal stove performance and safety. Leveling ensures that the stove is stable and that heat distributes evenly across the cooking surface. Our professional appliance service technicians will use a level and adjust the stove's legs or feet to ensure it is correctly leveled.
Can I use my existing electrical or gas connections for the new stove?
In most cases, existing electrical or gas connections can be utilized for the new stove, particularly if it is a replacement. However, it is crucial to have our professional technician evaluate the connections to ensure they meet the requirements of the new stove and adhere to local building codes and safety standards. Their expertise will ensure a safe and proper installation of your new stove.