Hamilton Fridge Repair Services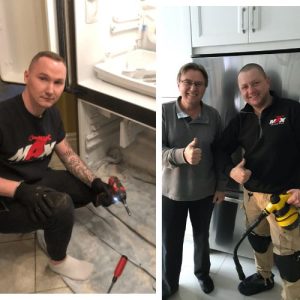 Fast and easy fridge repairs in Hamilton, ON
At Max Appliance Repair Hamilton, our team is capable of resolving any refrigerator issues without compromising your food, time, or budget. Be it a faulty thermostat, a broken door seal, or strange noises, we can handle it all. With our exceptional services, you can rest assured that your food will remain fresh for an extended period.
Why Choose Us For Fridge Repairs
In-home fridge repair in Hamilton and the surrounding areas
Having a van equipped with all the necessary equipment makes our refrigerator repairs fast.
We adhere to professional, prompt, and accurate service standards.
Our team consists of skilled and certified technicians who possess the expertise to repair all refrigerator brands available in the market today. In case your fridge stops functioning, we recommend reaching out to Max Appliance Repair Hamilton at the earliest opportunity for an estimate.
Family-owned Appliance Repair Company
As a family-owned and operated appliance repair company, we are committed to addressing any issues with your refrigerator as quickly as possible. We have the expertise to fix any problems, such as malfunctioning parts, unusual noises, or broken door seals. If you require same-day fridge repair services in Hamilton, you can rely on us to provide a swift solution.
Reliable Fridge Repairs
At Max Appliance Repair Hamilton, we prioritize the needs of our customers and aim to offer speedy, high-quality repairs. For over ten years, we have been delivering expert appliance repair services in Hamilton and its surrounding areas. We are capable of providing same-day repairs for refrigerators, if required.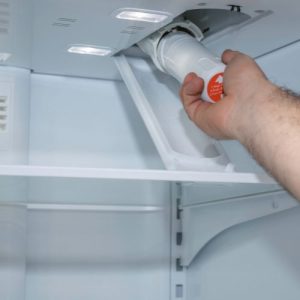 Fridge Repair Experts
Our team of skilled technicians can swiftly address any refrigerator issues you may have. We offer the most dependable refrigerator repair services in the city, and we assure you that we can restore your fridge to its original working condition in no time. We guarantee the best and most reliable appliance repair services in town and will ensure that your refrigerator is fully operational as quickly as possible.
Most Common Fridge Problems
Maintaining the temperature of food and beverages is crucial, and therefore, owning a refrigerator is a vital component of any household. However, refrigerators may encounter various problems that require attention, such as unusual sounds, inconsistent temperatures, or excessive frost or condensation within the refrigerator. Some of the most frequently occurring issues with refrigerators include:
The water dispenser is not working properly
The motor can stops working
Temperature fluctuates
Your food isn't cool
Ice isn't coming out of the ice maker
Your fridge is making loud and/or strange noises
Your freezer is cold but your fridge is warm
Your fridge is leaking
Food in your fridge is starting to freeze
There is ice build-up in the freezer
Freezer is not cooling properly
Fridge doors not closing properly
Ice maker is broken
Broken freezer
Fresh food compartment warming up
Ice maker overflowing
It is recommended that households perform routine checks on their appliances to detect any signs of malfunction, as minor maintenance or repairs can often quickly and easily resolve these issues. Identifying problems early on can prevent them from becoming major issues. In the case of refrigerators, it's always better to take prompt action rather than delaying the repairs.
Whenever you need assistance, feel free to contact us at: (705) 710-5905
Fridge Brands We Repair in Hamilton, Ontario
If you require help with any of the refrigerator models listed below, you can enlist the services of our certified and reputable refrigerator specialists.
We Repair Appliances All Across Hamilton
Our same day service all across Hamilton means that you don't need to deal with long wait times or high prices.
Fridge Repair Questions
Given the essential function of your fridge, it's always best to call a professional repair technician sooner rather than later. When repairs are necessary, you might have a few questions. Here are some of the most commonly asked questions and answers.