Hamilton Oven Repair Services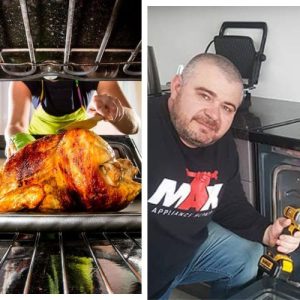 Best oven repair services in Hamilton, ON
Max Appliance Repair Hamilton guarantees same-day repair services for all makes and models of ovens. Our team of skilled professionals is adept at handling any repair efficiently and with exceptional customer service. Whether you're baking cookies, roasting holiday meals, or simply restoring your oven to its original condition, Max Appliance Repair Hamilton can help. We offer appliance repair and installation services that are guaranteed to meet your needs.
Our oven repair number is (705) 710-5905
Why Choose Us For Oven Repairs
Fast & Efficient same-day booking & repairs
Services for in-home ovens
Use genuine parts that are reliable.
You'll be 100% satisfied.
The team at Max Appliance Repair Hamilton has extensive experience dealing with different oven brands, and we're ready to assist you. Contact us today, and we'll have you back to cooking delicious meals in your oven in no time.
Same Day Oven Repair
Max Appliance Repair Hamilton Services is a family-operated company that provides quick and dependable repairs for kitchen and home appliances in Hamilton and the surrounding areas. We believe that appliances seldom function as they are supposed to, and we are dedicated to providing high-quality service to our clients.
Reliable Hamilton Oven Repairs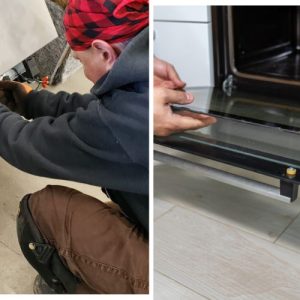 Our oven repair technicians take meticulous care to ensure that every part is repaired correctly, guaranteeing that the job is done accurately the first time. We use only the highest quality parts for our repairs and stock everything needed for each repair. Therefore, you can trust us to take care of all your oven repair needs. We are dedicated to ensuring that every part is repaired accurately and with the highest quality materials.
Trained Oven Repair Technicians
In this digital age, consumers are bombarded with numerous options for repair services, making it challenging to choose the right one. If you are dealing with a broken oven, it can be a significant issue. However, Max Appliance Repair Hamilton offers exceptional customer service and fast repairs, so contact us immediately to get your oven fixed.
Most Common Oven Problems
We acknowledge that ovens may encounter issues despite their robustness. Our expert technicians can address any problem with your oven. This includes regular cleaning and inspection or resolving more significant issues such as temperature fluctuations or a faulty door seal. Here are some typical oven problems we encounter:
Temperature regulation issues (the oven temperature is completely inconsistent)
Your oven won't turn on (issue varies depending on the brand of oven)
Oven is not cooking meals properly
The door is not aligned properly
The door does not close properly
Oven interior light is not working
Oven won't heat to the right temperature
It is recommended to check your power supply before attempting any repairs on your oven.
If your oven is not heating up, contact our skilled technicians for assistance (705) 710-5905
Oven Brands We Repair in Hamilton
We offer repair services for all major oven brands, and we are experienced in repairing all types of ovens. If you are having problems with your oven, don't hesitate to contact us right away. Our team of expert technicians has worked on all brands of ovens before, so we are confident that we can fix yours as well.
We Repair Appliances All Across Hamilton
Our same day service all across Hamilton means that you don't need to deal with long wait times or high prices.
Oven Repair Questions
There is no doubt that fast repairs are essential when your oven breaks down. Without a reliable oven, cooking your favorite meal is impossible. When your oven needs repairs, you will most likely be faced with a few questions. Here are some of the most common oven repair concerns: