Hamilton Fridge Installation Services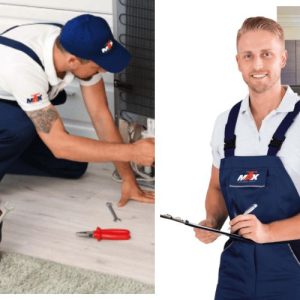 Professional Fridge Installation Services for Hassle-Free Appliance Setup. Don't risk compromising the functionality and longevity of your valuable appliance with a DIY installation. If you're wondering how to install your new refrigerator and want to ensure a smooth and problem-free experience, you've come to the right place. Our skilled appliance installers are here to assist you every step of the way. Trust our expertise and experience to provide you with top-notch appliance services.
Max Appliance Repair Hamilton is dedicated to delivering top-quality services and ensuring your appliances operate flawlessly. Contact us today at
(705) 710-5905
and experience the difference!
Rely on Our Experts for Precise and Reliable Appliance Setup
Leave fridge installation to the experts at Max Appliance Repair Hamilton!
Expertise and Experience:
Our technicians are equipped with extensive knowledge and experience in handling various fridge models and brands. They understand the intricacies of fridge installation and possess the expertise to ensure a seamless and precise setup. Whether you have a traditional top-freezer refrigerator or a modern French door model, our professionals can handle it all.
Proper Alignment and Leveling:
Improper installation can lead to a range of issues, including inefficient cooling, water leaks, and potential damage to the refrigerator. With our professional services, you can rest assured that your fridge will be properly aligned and leveled. We utilize advanced tools and techniques to optimize its functionality and efficiency, ensuring optimal performance and avoiding potential problems down the line.
Time and Effort Saving:
Installing a refrigerator can be time-consuming and physically demanding, particularly if you lack the necessary tools or experience. By entrusting the installation to our skilled technicians, you can save valuable time and effort. Focus on other important tasks while we take care of the intricate installation process, ensuring a hassle-free experience for you.
Essential Supplies and Tools for Fridge Installation:
Warning: Attempting to install your fridge on your own can lead to injuries and improper installation. 
To prepare for a successful fridge installation, ensure you have the following supplies and tools readily available. While specific requirements may vary based on your refrigerator model, these essentials will likely be needed:
Supplies:
Water supply installation kit: Connect your fridge to a water source for convenient features like ice makers and water dispensers.
Flat cardboard or protective material: Safeguard your flooring during the installation process, keeping it pristine.
Hand cart or dolly: Safely transport your refrigerator from delivery to its final destination, minimizing the risk of damage or personal injury.
Packing tape: Secure loose parts or packaging materials during the installation, ensuring everything stays intact.
Tools:
Level: Guarantee proper leveling of your fridge for optimal performance and aesthetics.
Adjustable wrench or socket wrench: Connect and tighten various fittings, such as water supply lines, with ease and precision.
Measuring tape: Accurately measure the dimensions of the installation area and the refrigerator itself, ensuring a seamless fit.
Our Mobile Vans – Your Convenience: Our mobile vans are fully equipped with all the supplies and tools needed for a seamless and hassle-free fridge installation. With Max Appliance Repair Hamilton, you don't have to worry about gathering the necessary equipment or making multiple trips to the store. We come prepared to ensure a smooth and efficient installation process, saving you time and effort.
Bonus DIY Tips for Fridge Maintenance and Cleaning
Keep your fridge in immaculate condition with these simple steps:
Regular Interior Cleaning: Wipe down shelves, drawers, and surfaces using a mild detergent solution to remove spills and prevent unpleasant odors from lingering.
Filter Check and Replacement: If your fridge features a water or air filter, follow the manufacturer's instructions for routine inspection and replacement.
Defrost the Freezer as Needed: Maintain optimal performance and energy efficiency by defrosting the freezer whenever frost builds up.
Condenser Coil Care: Enhance cooling efficiency by regularly vacuuming or brushing the condenser coils at the back of your fridge.
If you're in need of fridge installation or any appliance repair services, don't hesitate to reach out to us. You can rely on Max Appliance Repair Hamilton to provide you with the highest level of service and expertise. Give us a call at (705) 710-5905, and let our dedicated team take care of all your appliance needs.
Fridge Brands We Install in Hamilton, Ontario
If you require help with any of the refrigerator models listed below, you can enlist the services of our certified and reputable refrigerator specialists.
We Repair Appliances All Across Hamilton
Our same day service all across Hamilton means that you don't need to deal with long wait times or high prices.
Fridge Installation – FAQs
Can you assist with removing and disposing of my old refrigerator during the installation process?
Yes, we offer additional services for the removal and disposal of old refrigerators. Our technicians can safely disconnect and remove your old appliance, ensuring proper disposal in accordance with local regulations. Please let us know in advance if you require this service.
If you have any further questions or concerns, feel free to contact us at (705) 710-5905. Our knowledgeable team is ready to assist you!